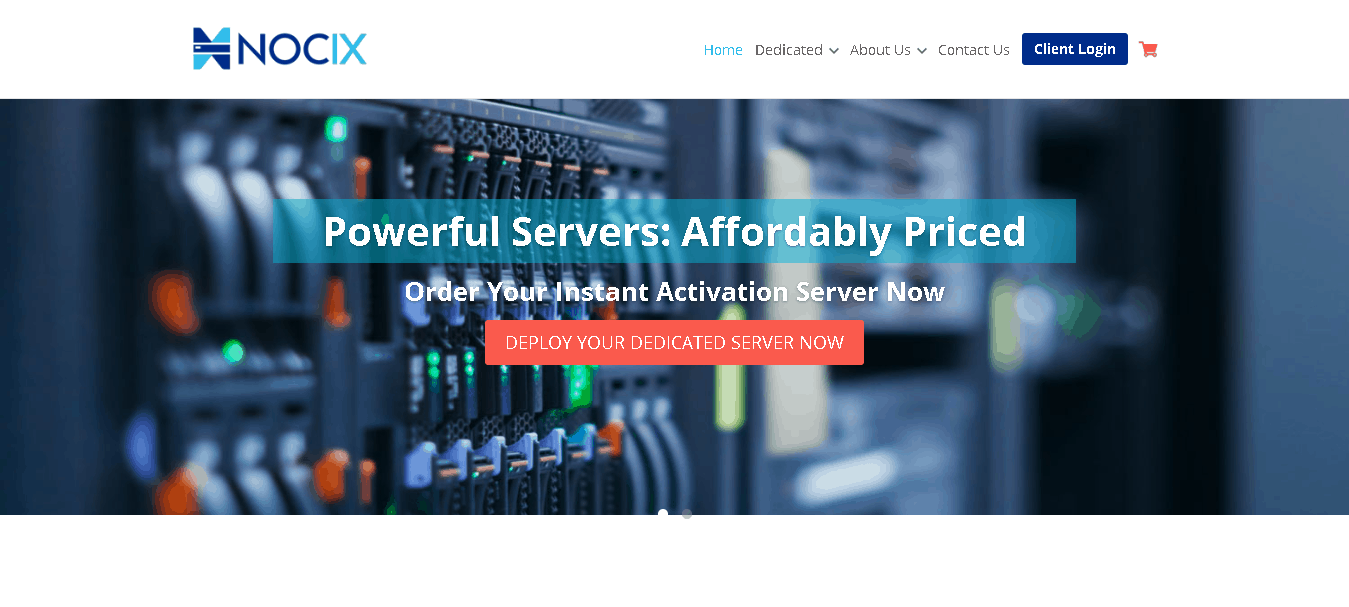 NOCIX is a small hosting company that simply isn't a match for big brands like Hostgator or Bluehost. The bigger hosting companies simply offer a big price for similar configuration.
NOCIX is an USA hosting provider that was founded in the year 2009 and was formerly known as DataShack. It is located in Kansas City, Missouri, and it specializes in low-cost virtual server hosting, dedicated server hosting, and colocation. Many of its dedicated servers are available instantly, while custom servers take just two days to set up.
They operate a Brocade based network in a fully parallel, redundant design. Their entire network is dual stacked and 100% able to provide both IPv4 and IPv6 connectivity.
Given below are the reasons why we should go with NOCIX.net
Instant activation on some server plans
Custom servers ready in two days
Fast response times to server issues
Secure U.S. data center
Highlighted below are some of the great features that make NOCIX unique when compared to their competitors in the market:
           ⦁ 100% Fully-Managed Servers:
All NOCIX servers are fully managed, no matter what plan you choose. This means that they can help you in the process of configuring your server, along with being able to complete some tasks for you, all without you having to do anything.
            ⦁ 24/7 Support:
Their 24/7 support team helps provide you with solutions to any problems that you might have, no matter when they occur.
            ⦁ Free Backups:
When it comes to maintaining your web server, you don't want to have to worry about backups. Luckily free weekly backups are included with all of NOCIX Hosting plans. If you want more frequent backups, they do unfortunately cost an extra amount per month.
            ⦁ Free Website Migration:
Migrating your server from your current host to NOCIX is quite simple. All you have to do is let their support team know that you want your stuff moved to your new host, and they'll help take care of the rest for you.
            ⦁ 99.99% Uptime, Guaranteed:
NOCIX guarantees that their servers will be accessible for at least 99.99% of any time period. However, they do typically net a higher average.
            ⦁ Gigabit Network Connectivity:
All of NOCIX's servers are connected to a Gigabit Network – this allows for faster speeds and lower latency, with none of the downsides.
NOCIX has an excellent support team that can be reached anytime via live chat or support ticket system. In my experience, they proved themselves to be very helpful and quick to respond. They resolved every last problem that I had set up.
NOCIX is one of the few web hosts that offers full 24/7 phone, live chat, and email support. I have found their support department to be very quick to solve issues, especially when it comes to handling site-specific issues or anything other than answering generic tech queries.
They advertise their response time at 5 minutes or less, but I found their live chat connects within seconds. Of course, tickets took a little longer, but I never felt that I wasn't a priority.
NOCIX proudly claims themselves as one of the most cost-effective web hosting providers on the whole market. And to be fair, they do a pretty good job of keeping that claim factual.
Something that makes NOCIX unique as a web hosting service is that their prices are displayed clearly and openly on its website for their visitor. I think NOCIX deserves the praise for doing this.
None of NOCIX's competitors have this level and type of transparency. Other competitors will hide the prices or make you sign up before you can even see them. This is often done to sneak in hidden charges that they don't want to reveal until they've gotten you to register (and partially commit to going with them).
And while the price can seem high when directly comparing with other hosting providers, you do actually get a lot for your money, mainly in the service department. The tech support is second-to-none and the care that clients receive is exclusive, to say the least.
The image below shows the starting prices for each type of hosting at NOCIX.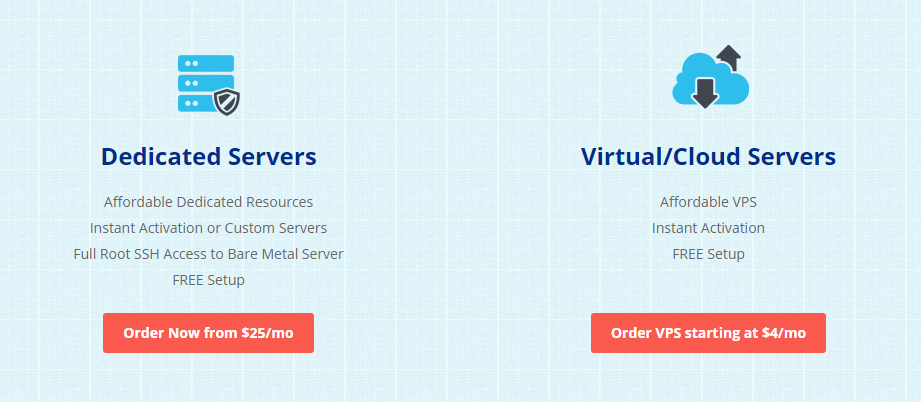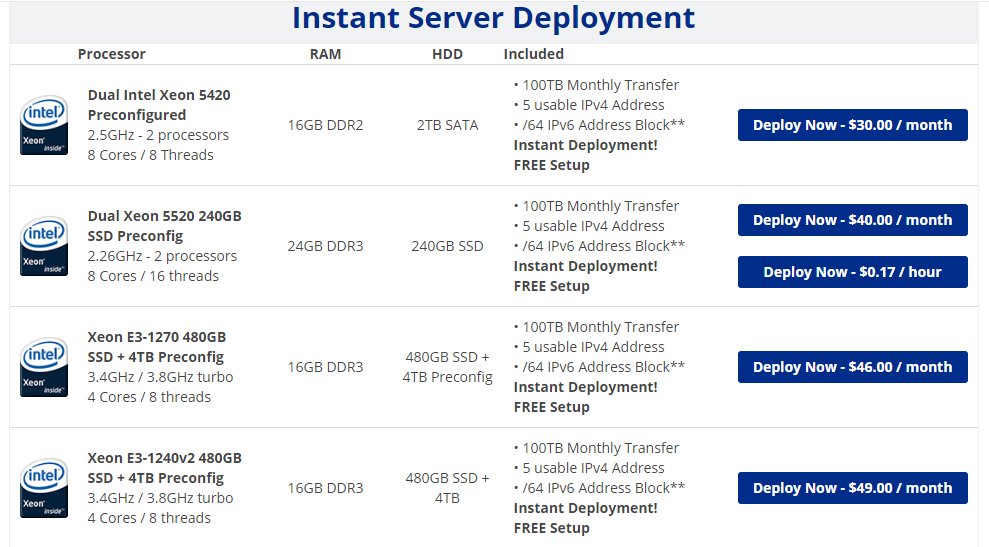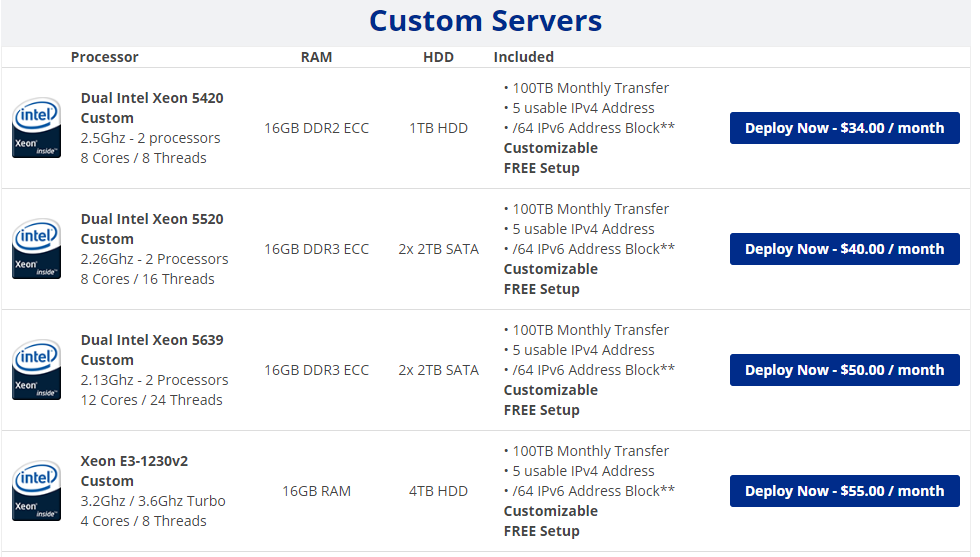 I have tested more than 12 hosting services in the past – NOCIX is easily one of the top 5 in terms of server quality, by far.
For the purpose of this review, I have used NOCIX for a total of three months so far. Within that time frame, I am more than satisfied with my server' uptime. There was no downtime up to this point, to be exact. It was easy to set up thanks to their support team, and the processing power was on-par with other hosting companies, while the disk speed was excellent thanks to those SSDs they use.
With all of this in mind, let's get down to the big question: "Would we recommend it?"
And the answer to this is a resounding and absolute "YES". NOCIX is a value-oriented, transparent, and highly-reputable service for any business or influencer trying to increase their brand visibility by using NOCIX's secure and trusted web hosting service.
For the purpose of this review, I have used NOCIX for a total of three months. And within that time frame, I experienced growth on my webpage, as well as good speed, solid reliability, outstanding support, and a good price to top it all off.
If you're looking to spread awareness for your brand by using a trusted web hosting service, NOCIX will do the trick nicely.
We also definitely recommend NOCIX to anyone who is looking for a simple, great web hosting. All of these are provided at an incredibly low price (for what you get) without compromising on quality. You will rarely find a web host offering these same great services at a lower price, and NOCIX is one-of-a-kind in that regard.
For any of our readers who skipped straight to the bottom of this review to get a TL;DR, look no further. You can also take this section as a quick summary of NOCIX's service quality across its most important components.
Here's how NOCIX scored:
Features: ★★★★★ (5/5 stars)
Safety / Security: ★★★★★ (5/5 stars)
Ease of Use: ★★★★★ (5/5 stars)
Price: ★★★★★ (5/5 stars)
Support: ★★★★★ (5/5 stars)
Growth: ★★★★★ (5/5 stars)
Final Score: ★★★★★ (5/5 stars)